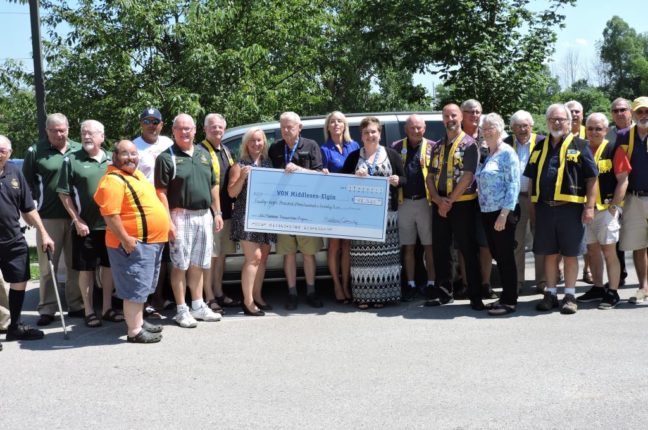 Last spring Jerry Veel, Mt. Brydges Lion and director, VON Middlesex/Elgin, raised a special request of all local Lions and Lioness clubs to raise funds for a new van for VON after VON had to retire their 10-year old van due to mechanical problems. The initial objective was to raise $25000 for a new van. In the end, donations from local clubs and private individuals totalled over $48,ooo!! As a result VON was able to purchase a van better suited to their purpose and set aside left-over funds for future needs of their Transportation department.
On July 19 at 2:30 pm VON held a special presentation of their new van at their office in Strathroy. The feature photo above shows Lion members who attended, VON staff and private donors in front of the van. Way of the right is the Glencoe Lions contingency of Past President Lion Mel Moniz and Director Lion John Di Cesare.
Here is a close-up of the new van, complete with VON and Lion clubs insignia.